The last of the Challenge Cups arrived!
What a year 2015 was for Wicca & I!
She placed high in two countries for Pyr of the year! The Cup for Best of sex in the Pyr 2015 contest arrived today!
#1 Pyr Bitch, #3 of all pyrs in Finland. She started her show year last june at our Speciality by placing BOB under Elena Vespa (in the middle), Best in Speciality Show under Michel Thebault (the plate behind). She placed well in the fall at the few shows the was entered <3 Vantaa BOS under Leni Finne,
Jyväskylä BOS under Alain Pecault & of course placing BOS at Finnish Winner under Liliane de Ridder-Onghena giving her the BEAUTIFUL blue cup on the left & FIW-15 title <3
She also got in top10 at Estonian Pyr competition with one show weekend! 
Winning EEW-15 title & placing BOS at their speciality under Salvatore Giannone finalizing her placement in the competition to #2 Pyr Bitch, #6 of all pyrs in Estonia.
Now <3 to get her name engraved on each to add to the list under such true gems & names as Marcus etc.... 
Truly humbled to be looking at them <3 but even more blessed to have such a great CHARACTER & persona as Wicca in my life <3 Knew from day 1 when she was born that she was mine & never looked back! Thank you Marion-Silvia Diener, she's my true gem- not for these Cups or trophies or titles, but because she is my Wicca !
Thanks Kata Lahikainen for bringing it!!!
Most of all i guess i have to say i feel very greatful to have such wonderful people in my life & many breeders in Finland & abroad who truly genuinely have been happy to be part of our success! This is showing- a wonderful hobby together- at it's best! 
xoxo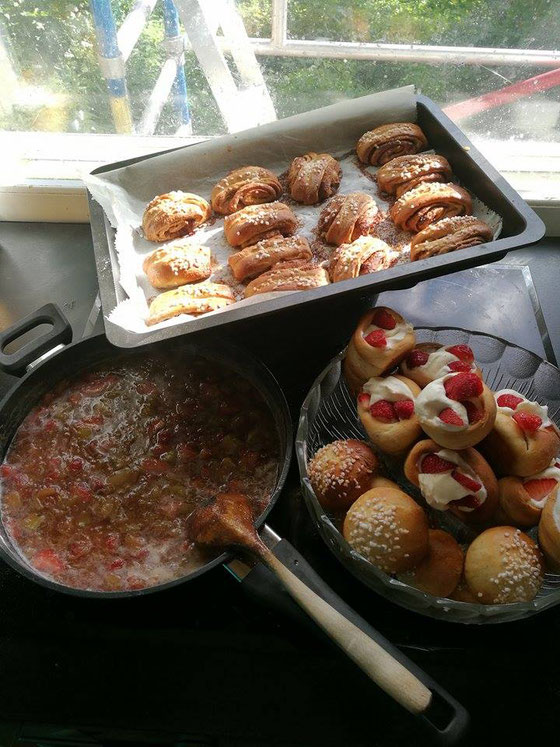 Definitely worth celebrating don't you think!??!!!!
thanks for all your support!