Me & Kata drove to Lappeenranta, Imatra for an international dog show this easter. It's located right near the boarder to Russia. We were going to judge Leni Finne, a respected judge among the breed, who today had 2 new trainees for the breed- Kimmo Mustonen & Taina Nygård. It was very nice to hear the judge pass on knowledge of the breed- type- expression & dewclaws & ears.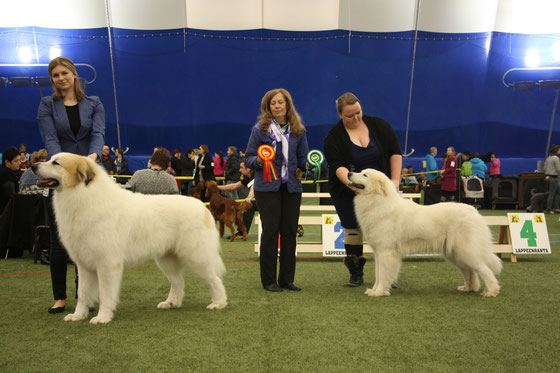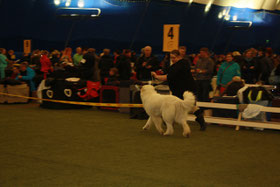 Today Romeo & Respera only got EXC, no CQ as they both have a bit of growing up to do still- Wicca placed as BB1 & BOS & Chenespace Tarbesan won BOB & later BIG-2!
As it was easter me & Kata made all of us a double chocolate mignon cheesecake with Easter theme! Zhanna & her husband came from Russia to compete & won BM-2 with their 2nd Finnish CACIB, & Susanna won her 2nd CAC's for both the Echo de'Chien E-litter kids of hers. So it was a nice day for all! The rest of the cake i stuffed to Petra & her team of workmates at Showlink stand- it was fabulous as always to see my TT- breeder <3
xoxo, over & out!