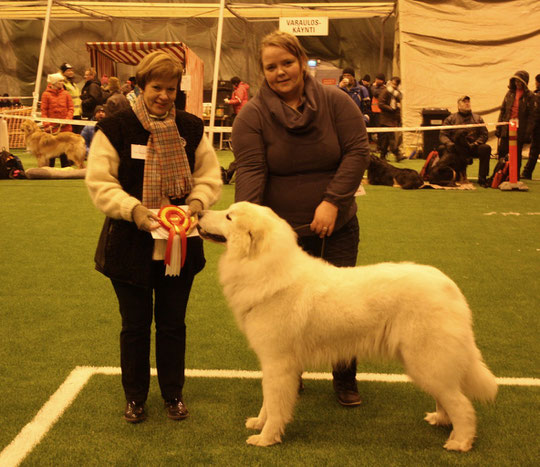 We went to Kajaani INT with Wicca, Respera, Romeo & Vette. Of course not even a question who was the co-pilot, our very own Kata!

Wicca got an excellent critique, so did the rest of the pack & to top it off, we had a wonderful trip & a cabin we spent the night in!
Couldn't be happier with my girl, but most of all just love these trips we do!
xoxo, MP show team