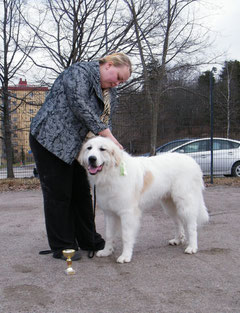 We had a wonderful not so succesful day at Lahti international with Tarmo & Chino. 

We got to spend the day with Tanja & our Norwegian import Tao! It was absolutely great to see them, and how nicely Tao has grown!

Tanja has done such a great job with her precious boy. Tao won BOS puppy against the gorgeous Soulman's Alana, Congratulations for everyone for their great results and thanks to everyone for their company! Special congrats to Tuulia Salonen on her birthday!