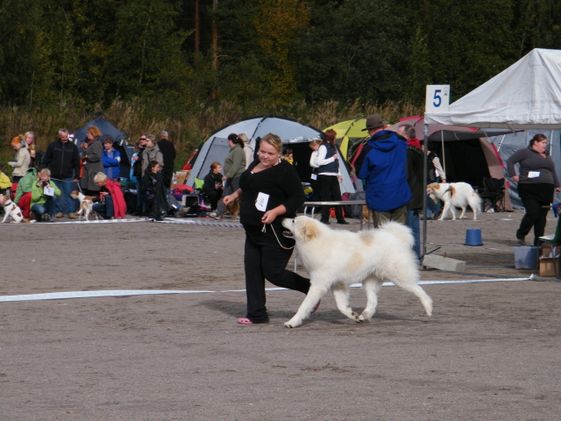 We got to participate in SSKY show Chino won his class with CQ, Wicca placed 2nd in her class and 3rd in Best Bitch ring.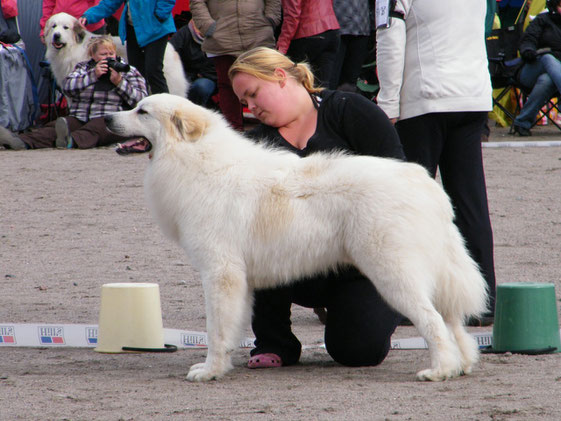 I got to show Trulli in BB ring, Chino in BM ring and Mr in breeder class <3 
Special thanks to Minna Salmi for showing Wicca in BB ring and breeder ring and helping Marion place as BOB Breeder with this team! Marion ended the day in BIS breeder, congrats to kennel Echo de'Chien! and Team Chenespace for showing 10 fuzzy butts succesfully by the two of them. Also for winning BOB and BOS to the gorgeous Fago (Chino's special daddy) and Nette!!!
Both CAC went to Estonia EDC. Neesu took the male CAC with BM-2 and Bella took the CAC with BB-2 placement! Congrats to them as well!!
What a great day! lots of fun, good coffee, great food, special thanks to everyone for helping and bringing tents and snack for everyone to eat!!!