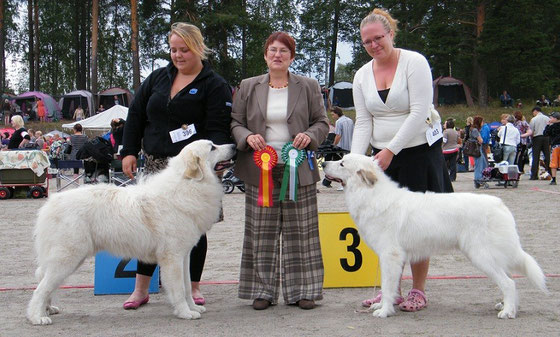 We travelled with Kata to Heinola National with team Chimily.
What a GREAT day it was for us! Chino was Jun-1, Exc, CQ, BM-1 & BOB with his 1st CAC!!!!
what made it perfect was that his "girlfriend" Emily won BOS from 7 bitches and won her 2nd CAC from this show! !!
Our judge was Irina Poletaeva. Finland. We even showed in group with a lot of energy and drive! Fun day all in all!