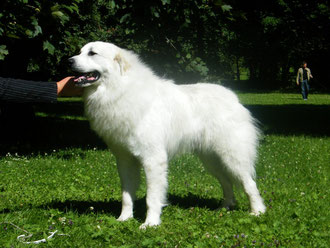 On saturday it was raining cats and dogs in the morning and Pyrs were the 1st breed!
Chino got Exc, CQ and was 2nd in his class after his brother Peikko!
Ligita Zake was very tough and only a rare few dogs out of the 17 entered got CQ. 
Chino placed well in the best male ring, placing 3rd with res-CAC!
We also got to take part and placed 1st in BOB Breeder, and Chenespace kennel placed 4th in BIS-Breeder!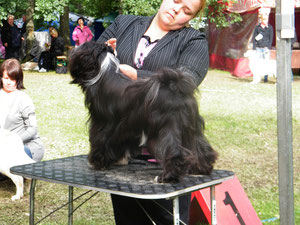 On sunday our we did even better with the tibbies.
Tarmo got Exc, with Jun-1 and CQ, placing also 3rd in BM-ring but winning his 1st CAC!
Pepita got Exc, and won BOB -veteran, i am so proud of my precious baby girl!
Jenni Savolainen was there to help me and keep me company with her wonderful Hilma girl, and they showed beautifully and did well in a tough ring full of youth class bitches placing 2nd in their class!