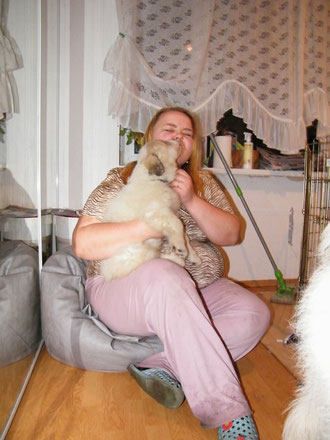 On our way back to Finland and home, we stopped by at Marion's to see our precious Wicca!
Can't wait to have her home!
She was the 1st pup i looked at when she was born and the 1st one that caught my eye when i entered the room.
Perhaps she was meant to be.
'
That's why she's EDC Bewitched, my little Wiccan girl...