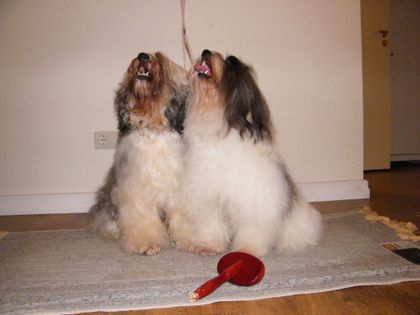 We left for another dog show trip in the Baltic countries with my dear friend Kata from Kennel Solargift's.
Winter CACIB was on saturday,
Luna was BB1 exc, CAC + CACIB, BOB!! We got out 1st CACIB!
Chino had his 1st Junior class, and was BOB Junior with his 1st JCAC! Emily was BOS Junior with her 2nd Lithuanian JCAC!
Kadi-Liis Säre, my dear mentor and helper over the years thanks to Marion (one of her dearest friends) helped me with my TT coats! Thank you! Grooming was flawless!
Kadi helped me and showed Pepita, and she was Open1, Exc BB2 CAC + CACIB! Niilo was Best male with CAC! so both did wonderfully!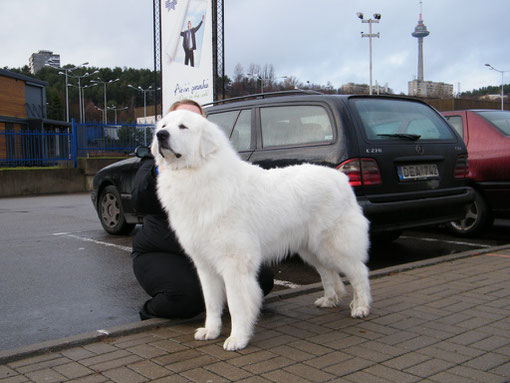 Sunday was Christmas Cup and we did just about as well,
Luna got reserve-CACIB and class CAC and placed Championclass1 with excellent.  Chino got VG with hope for improvement!
Pepita got reserve-CACIB with gorgeous critique and Niilo was Best Male with CAC + CACIB!
Kata's Precious Emily was BOB Junior on sunday and got her 3rd Lithuanian JCAC making her LITHUANIAN JUNIOR CHAMPION and thus also LATVIAN JUNIOR CHAMPION at the age of 11 months!!! CONGRATS to both the breeder, Marion in Kennel Echo de Chien as well as her happy and wonderful owner Kata at kennel Solargift's!!!!
Can't wait for our trips next year! Dog shows are best done in great company!