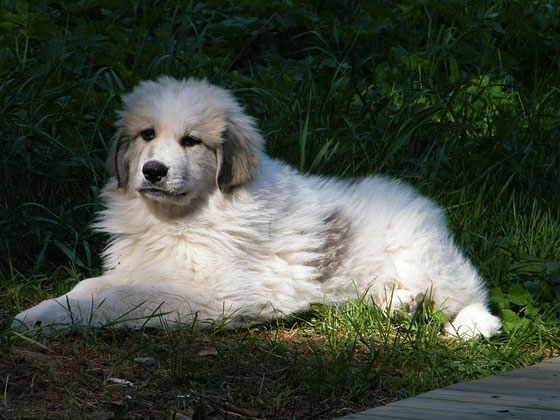 Our baby arrived about a week ago, and has settled in the house well.
He has so much attitude and stamina that i can nearly guarantee he won't grow up modest or shy! LOL! He's quite the character and in a very short time he has taken over our house and hearts in the best sense of the word.
So excited about this little one, and can't wait to show him off in the ring. I think with his "hello world, look at me" attitude, he's going to be fun to show with!
i'll keep you all posted with how our progress is going, this macho man has already tried peeing with his leg up, LMAO when it happened.