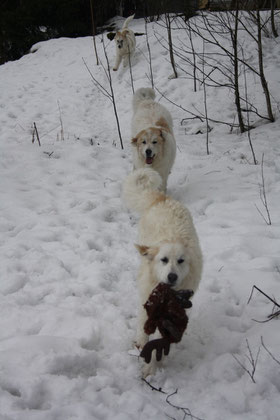 We've started our year slowly, concentrating largely on house & home among WORK. But now it's started, 
Soon it is time to start our car & drive to Estonia, it is time for Winner show & Speciality 2015! Taking the girls, in many form, from Yeti, Wicca & our daughter Halla, but as the man of the house Respera is coming to try out in the puppy rings. Vette is also coming along with Emily &- OF COURSE Kata. Who else would i travel with huh :P
i'll try to do some updates in a few, but now i will leave you with a bunch of photos to start with!