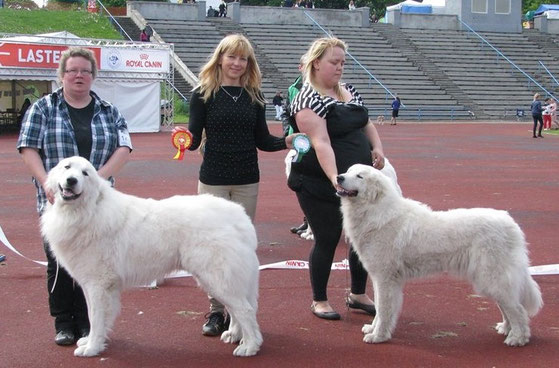 Chino won his CAC from Estonian Winner show as BM-3 & Wicca won the EE W-14 title & CAC & CACIB making her get a triple threat- Estonian Champion, Estonian Winner-14 & the most coveted of all- INTERNATIONAL CHAMPION!
Estonian Speciality went almost as expected, Wicca did wonderfully placing behind the beautiful Varjomäen Elle as BB-2 & Chino was 2nd in Champion class with Exc.
We had a fabulous day, Milla was 6th in Child & dog competition with Wicca, & Kata & Karma got Exc in their ring as well.